The plastic trash clash
The plastic trash clash – A new angle in plastic research
Welcome!
We are a group of master students with different backgrounds, but with a shared passion: science communication. Our goal is to use all that we learn from science to inspire and motivate others. In this project we focus on a major problem in today's world: the excessive amount of plastic, which causes global warming, thick layers of plastic in the oceans and the release of particles that are hazardous to our health. In short: plastic pollution. Now you may be thinking: are we going to talk about this again? But what do you know about the latest alternatives to plastics that can replace packaging? And about clean-up techniques in rivers and oceans with which we can remove thousands of kilos of plastics from waterways? In any case, there is still enough to discuss on this topic. In this blog we will inform you about the plastic issue, show you what is being done about it and give examples of how you can contribute to a solution. 
Curious about the people behind this blog? Meet our team: 
Emma

Hi everyone! My name is Emma and currently I am enrolled in the master: Toxicology and Environmental health. In this master I focus on environmental aspects that may cause harm to human health. In my opinion, health is such an important aspect of life, and there is still much to learn about it. I hope I can contribute to finding out how we, as a society as well as the scientific community can develop insight in better health and lifestyle for the entire population. In aiming to fullfill this wish, I try to investigate how various factors (such as plastics!) may influence human health. Science communication is a usefull skill, to communicate our findings and knowledge with the general public, and I hope to learn these skills and tools to be able to share this with all of you! 

Esmée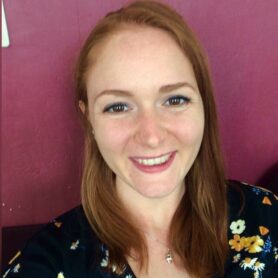 Hi, I'm Esmée! I am a One Health student. My study focusses on how the health of the environment, animals and humans are all connected with each other. Before that I studied Biology. Both of these studies are mainly focusing on scientific research. For me, scientific research is a perfect outlet for my curiosity. Additionally, I am very passionate about writing, which I love to do in my spare time as well as within my studies. Now I would like to combine these interests to convey the fascinating world of science to a broader public. Starting with a subject perfectly fitting my current studies: plastic pollution! 

Jeanette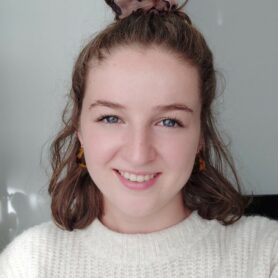 Hi, I'm Jeanette! As a Bio Inspired Innovation student, I uncover how we can learn from nature to solve current issues, with most importantly the sustainability problem. One of the biggest projects I worked on was creating plastic-like materials out of fungi – and yes, it worked! By specializing in science communication, I want to raise awareness about the impact of scientific issues as global warming, to work towards a greener future… together! Follow us to see what the current state of plastic pollution is and how we can take action on World Ocean Day. 

Maaike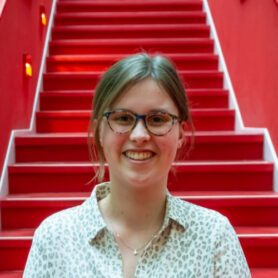 Hi, my name is Maaike! During my studies Infection and Immunity, I delve deeper into the immune system and how that keeps us healthy. Additionally, I learn a lot about microbes, among which bacteria, fungi and – of course – the new coronavirus. No you may think: plastic pollution does not have to do with this subject, right? That is true! However, I am still very enthusiastic about and interested in this subject. By writing on this blog, I hope I can share a bit of my enthusiasm with you. Because science is too good not to share! 

Excited to learn more? Keep an eye on our blog and socials and let's take a step towards a more sustainable future together!