21st Century Doctors
About us
It is the hypothetical year of 2298 and a man has fallen off his flying bicycle. He had a heart attack and needs immediate medical help. Luckily, the patrolling drones have spotted the incident and raced towards the scene. Immediately, the medical drones perform CPR and a heart transplant. They didn't use a real heart though. No, they scanned the man to measure his size and 3d printed a new heart on the spot. The man is then rushed into the hospital. He'll live, thanks to science! Perhaps this sounds like a scene from a science-fiction movie. However, drones and 3D printers are recent developments that have already been implemented within healthcare. Technology has changed a lot and it will continue to change medical treatment drastically. What will healthcare look like in the 21st century? How will it evolve?
In the coming months, we will describe five different innovations that have great medical potential. From drones to apps, VR to 5G, big steps are made towards the future. A fast 5G network, for instance, could make remote surgery possible, giving people better and more efficient treatment. Similarly, VR simulations have been used to train surgeons, but could become standard in the future. So, fasten your seatbelts: we are taking off on a technological adventure. But please, be careful. Don't fall off your flying bicycle!
Blog writers
~Gerard van Beelen
Hi, I'm Gerard, 27 years old. Back in high school I was the shy, quiet type. Now, I'm… still that. I once broke my arm while playing tag, had a teacher and a friend jump in front of a train before I turned 21, and I somehow still turned out alright. I even created this amazing blog with some of my fellow students about science and how it affects the medical world. I also enjoy gaming and dancing, but I'm terrible at dancing games. Oh yeah, and I like math. I even studied that at university. I mentioned that last so you wouldn't immediately think I'm crazy.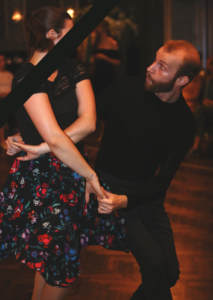 ~Deborah van den Berg
Ik ben Deborah, 23 jaar en in opleiding tot docent informatica. Tijdens mijn studie Informatica was ik een van de weinige meisjes. Ik hoop meer meiden enthousiast te krijgen voor informatica, want het is zo veel meer dan alleen programmeren. Ik voelde mij meer thuis in de creatieve kant van informatica, dus ik heb het studiepad gametechnologie gevolgd en een aantal design en teken vakken aan de HKU gedaan. In mijn vrije tijd speel ik dan ook graag games, vooral games met een verhaal die ik kan ontdekken of waar ik mijn verhaal zelf kan maken. Maar je kan me vaak ook zien lezen, schrijven of tekenen.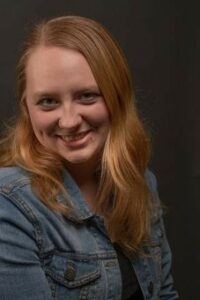 ~Franca van Heijningen
Hi! My name is Franca van Heijningen. 22 years ago I was born in Rotterdam. In high school I mainly enjoyed healthcare-and technology related courses such as biology, physics and chemistry. And because of this, I choose to study biomedical sciences at the University of Utrecht. This study is basically a combination of all my favorite courses in high school 🙂 . Now a few years later I started a Master's programme called 'Biofabrication' in which I learn a lot about 3D printing and how this technique could be used in healthcare. Besides my studies I love to be in nature, play volleyball, hang out with my friends or my nine other housemates and our cat Dubbie haha :).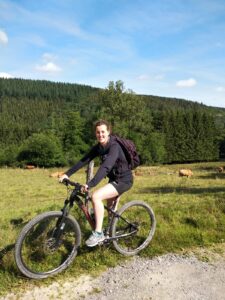 ~Sharofuddin Kaldarov
Hi! I am Sharofuddin Kaldarov and I travelled from Kazakhstan to the Netherlands to study for a Master's in Mathematical Sciences at Utrecht University. In my childhood I used to like counting and measuring everything, for instance, counting the number of floors in buildings was a fascinating activity for me. Later, mathematics was my favourite subject at school. I believe that everything is perfectly measured in the surrounding world and mathematics can answer many questions and make new discoveries. I really like explaining science, so a blog is a good place to do that. In my spare time I love cycling and traveling with my friends.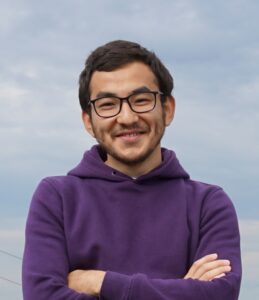 ~Roos Vervelde
|Hello! My name is Roos Vervelde, a chaotic, interdisciplinary and creative mind with a fascination for science and people. The 'unknown' has interested me since I learned how to ask: 'But why?'. Studying Artificial Intelligence raised a lot of questions, and made me realise that explaining it clearly is more interesting than understanding it fully. Hopefully, my current master in Science Education and Communication will help me to achieve this skill. Before I aspired to be a robot-lord and communicator, I wanted to be a singer and an illustrator. Luckily I can still aspire to the latter, through a journalist-platform called Redpers. Bye!