Fashion of the Future
Fashion of the Future
You might not think it at first, but there is a lot of science behind fashion. Of course, there has always been some science involved in dyeing the fabrics for example, but we are here to show you that there also is much cooler stuff than that. Can you imagine not having to wear a smart watch anymore, but having a shirt that automatically measures your heart rate? Or having clothes that you can just throw out when you don't want to wear them anymore, because they are biodegradable? And what about knowing exactly what the new trend will be five years from now? All of this is possible or will be soon because of science.
We are a team of five enthusiastic scientists who all share a passion: telling others all about the wonders of science. That is why we made this blog. We want to show you how much the future of fashion depends on science. From using chemistry and physics to create all kinds of functional fabrics, to predicting the newest fashion trends with mathematics, we will discuss it all. Below, you can read everything you need to know about our team!
Jeanne Muizelaar
Hey everyone! My name is Jeanne, I'm 21 years old. Ever since I was a kid, I wanted to know why everything works the way it does. Why does paracetamol cure your pain? Why can't you melt wood? That is why I studied chemistry – to find the answers to those questions. And even though you might not think it at first, there is a lot of chemistry in fashion. I will tell you all about it in the upcoming months ?. See you around on the blog!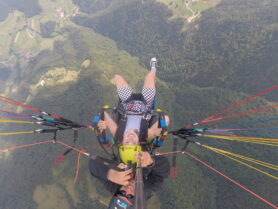 Mariska Carty
Hi, I'm Mariska Carty, the mathematician of the group, so I like numbers of course but SURPRISE, I also love being fashionable. To infuse these 2 interests, we'll talk about Fashion of the Future, YAY! We're slowly straying from the idea of high fashion and towards pure sustainability. Can you imagine wearing clothing just to serve the purpose of being better for the environment, not to look cute/trendy? What would these clothes look like, how much will they cost, and when will they be produced? I'll be looking into the mathematics behind this type of innovation, not just the abstract textile mathematics, but the cost and maybe trying to predict when this'll happen, where we have to say bye-bye to fast fashion.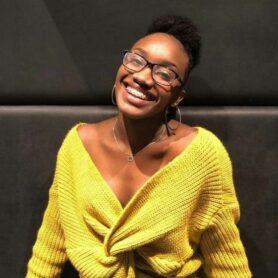 Stijn Alberts
I hope to fascinate you with all the things science can mean for the art called fashion. My name is Stijn Alberts, and I have studied both chemistry and art history and am now working as a chemistry teacher. As you may suspect, I like both chemistry and art, and what would be more exciting to me than answering the question of how new technologies can be in the world of art. Come and join our group on a journey to the future of fashion!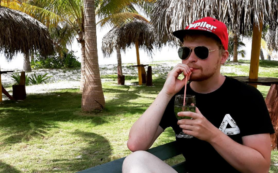 Mor Lumbroso
Nice to meet you all, my name is Mor Lumbroso. I am a designer turned science philosopher and historian. Yes, for me, design, art and science were always connected through the process of creative thinking. These subjects pulled me in different directions my entire life, so after working as a designer for a few years, I went back to university to research science itself! Almost every object around you is a combined result of design, science and technological interaction. Just look around at your smartphone or shoes to see a real life example. I look forward to sharing my passion and tell you more about how fashion design and science come together to bring us the textiles of the future!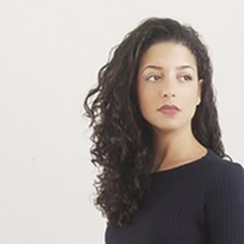 Luuk van der Togt
Hi, my name is Luuk van der Togt, I am an engineer and I am currently studying science education and communication. As an engineer, I am very intrigued by the concept of fabricating fashion in a way that is both sustainable and cost-efficient which is quite a challenge. We live currently with 7.7 billion people on planet earth, supplying all of us fashionable, comfortable and long lasting clothes is an interesting mission.