Zoonoses: opening a can of worms
What are zoonoses? (team introduction)
The term zoonoses is used diseases that are caused by pathogens like bacteria and viruses that have jumped from vertebrate animals to humans. In recent years, zoonoses have become more common, of which the COVID-19 outbreak is a good example.  The subject of zoonoses is thus very relevant, especially because it now also influences our daily lives. Our team is interested in the emergence and distribution of zoonotic pathogens, and the influence of climate change on these processes. Moreover, recent outbreaks of avian influenza in poultry, Q-fever in goats and COVID19 in minks, made it clear that the animals that live closest to us can form a risk for our health.  The current pandemic also brought back the public debate about our relationship with wild animals; how we treat them and how we deal with nature in general. Our team will provide articles, posts and clips that contain intersting information so that you can form your own opinion about this subject. In that way you can think along about the problem of zoonosis. 
Who are we?
Emile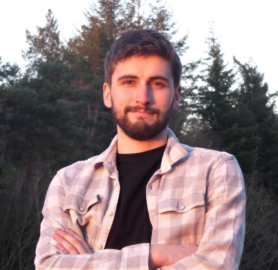 I'm born in France on the 24 th of July 1997 in a seaside little town. I was always fascinated by the nature surrounding me. This interest grew into a passion for natural sciences, and a vocation as a science communicator. I have an insatiable urge to interact, and trust that by engaging in essential debates and discussions with future generations, we can build paths to a better future I study the Master's degree in Environmental Sciences and Animal Behavior in Utrecht, where I am now expanding my skillset and shaping my future as a writer, communicator, and educator in sciences. Like many of my peers, I am shaken to my core by the state of our planet. Biodiversity and climate change are the most important challenges of adult lives, and I believe that no weapon is more than knowledge in this conflict.
Vera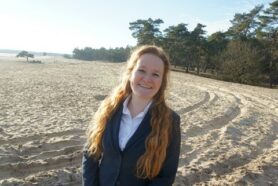 In school I always gave presentations that had something to do with my biggest interest; the (living) world around us. From swans and tigers to global warming, it all fascinated me. As soon as I started my Bachelor's in  Biology in Utrecht, I knew I was in the right place. Not only did I learn a lot about all kinds of organisms and associated research, but  I also learned how to talk about it with the people around me. As a master student of Bio Inspired Innovation I learned more and more about the gap between humans and nature. My amazement grew. Even though climate change and loss of biodiversity are now widely known topics, there is still very little being done about it. How can this be? Why do people look the other way? It fascinates, frustrates and motivates me all at the same time. Science communication seems to be an important part of the solution! Do you want to ask me something about these topics? Than you can send me an email: v.e.denbesten@students.uu.nl
Mina
On February 28th I was born and I have always been fascinated by the beauty of nature. Gaining insights into this fascinating nature surrounding us and communicating these insights to the young public has inspired me. Therefore, my choice for the Master Science Education and Communication is not surprising. Likewise, the course Communicating Science with the Public is expected to be of importance, as this course will be pivotal in educating the young public on the field of biology and bringing the message across that maintaining nature are warranted.
Lena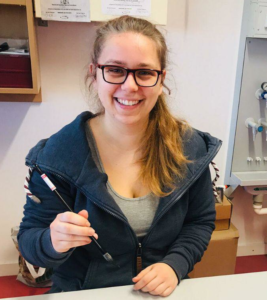 Fascination and concern for our environment have been on my mind for longer than I can remember. As a logical consequence, I followed a Bachelor's program in Environmental Sciences in the unique and beautiful town of Greifswald, Germany. A great decision! But still, something was missing … I realized that I needed more physics and programming in my life. Relatable, right? So I moved to Utrecht to continue my studies in the Master's program Climate Physics. As a prospective researcher, I find it important that science can be understood and – even more so in the face of the challenges that climate change is bringing! I am a strong advocate of open and accessible science because I believe that information is key to a fair democracy.